Week 41: Baked Berry Fritters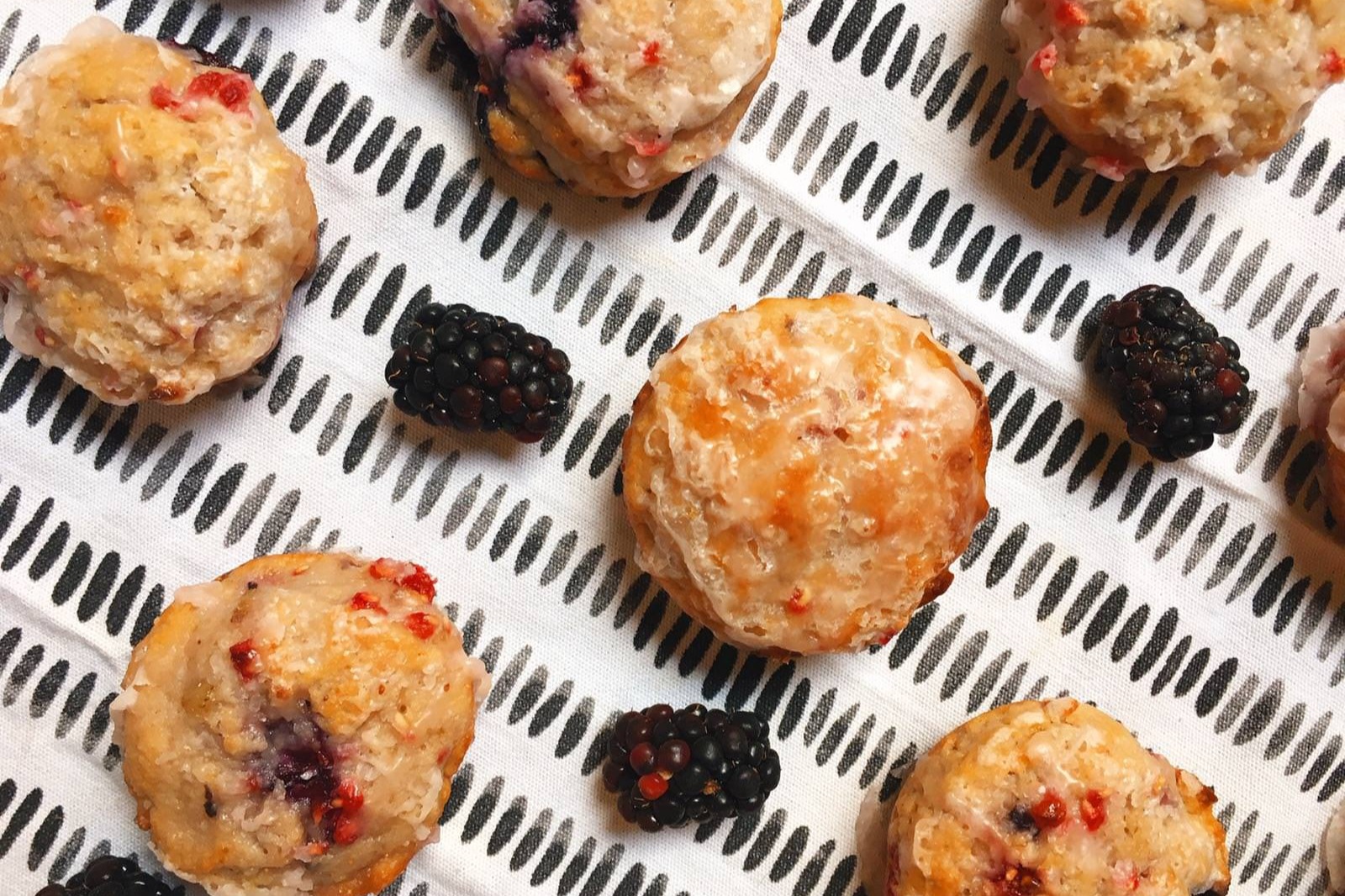 Week 41: Baked Berry Fritters
Weekend baking is the best baking. I love making quick and easy recipes with ingredients I already have at home. This week, I decided to make baked berry fritters. When I read the recipe, I was skeptical. Baked mini muffins that taste like cake donuts? No way. But… these actually do! The secret is to glaze them when they are hot, then pop them back in the oven for about 3 minutes on broil so they get that crispy, caramelized sugar on top. Yummo.
We've already devoured these little muffin donut hybrids. They pair perfectly with coffee, whether that's coffee at the kitchen table or on-the-go. The recipe originally called for only blueberries, but those are crazy expensive here, so I went for a blueberry and raspberry combo. Delicious!
Baked Berry Fritters
Note: I used this recipe, but subbed half a cup of blueberries for an equal amount of raspberries.