Week 39: Coffee Cookies with Mocha Buttercream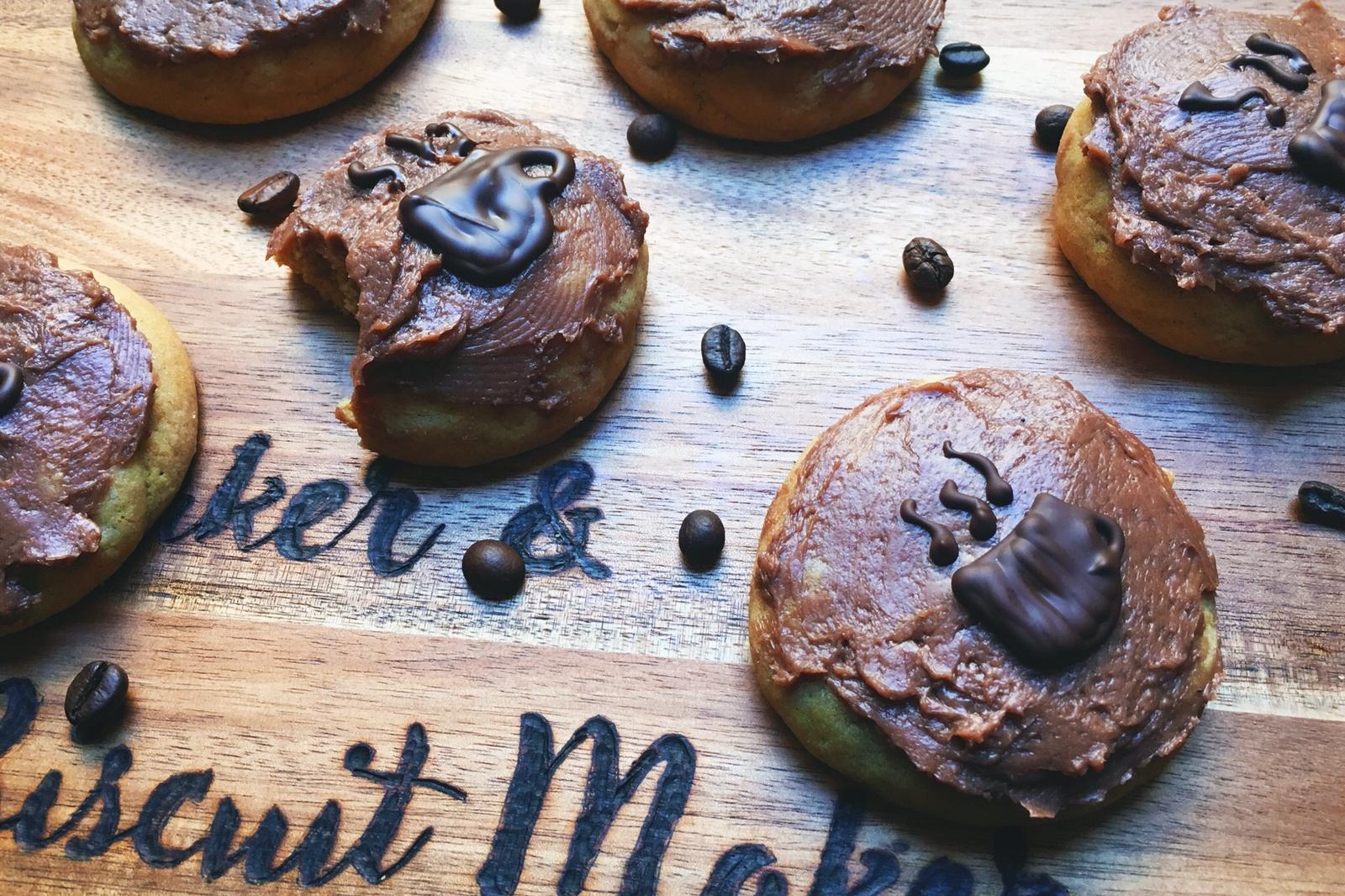 Week 39: Coffee Cookies with Mocha Buttercream
Simple is my motto lately. I much prefer to make cookies over cakes and fancy desserts. There's just something so homey and happy about fresh baked cookies. These coffee cookies with mocha buttercream are the perfect accompaniment to the first cup of the day.
I will say, I was very skeptical of this recipe. It uses powdered sugar in the dough, instead of granulated sugar. It makes the dough feel a little rubbery. I had doubts about how they would bake. Much to my surprise, they baked very nicely, producing a nearly cake-like texture.
The mocha buttercream really makes these cookies. They need it to add a delicious punch of flavor. I could have eaten this with a spoon!
Coffee Cookies with Mocha Buttercream Recipe